Pro-Tech Collision is an exclusive user of

3M Automotive Aftermarkets Division Is a Trusted Leader in Vehicle Care and Repair
From the collision repair professional to the individual vehicle enthusiast, people around the world trust 3M products to protect, repair and keep their vehicles looking showroom new. Our understanding of these important markets helps us deliver the innovative solutions our customers have come to expect from 3M.
And our commitment to this industry extends beyond product performance to a careful stewardship of the world's resources and environment. Serving the needs of our customers has made 3M a trusted leader in vehicle care and repair, and we are dedicated to earning that trust each and every day.
OEM Information
WE have access to OEM information to help us ensure that we are repairing your vehicle the right way!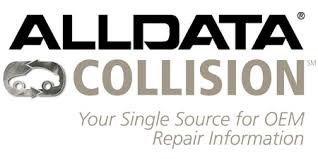 Launch Pad II
The PAD II is a robust, drop-tested and waterproof Android™ based scan tool tablet with a 10.1 inch ultra-high resolution IPS touch screen. The PAD II boasts the same award winning software as previous Launch Pro-line scan tools including vast vehicle coverage, powerful special test functions, accurate and ultra-fast live data and graphing, along with module coding capabilities. Full system diagnosis is through a Class-1 Bluetooth 2.1 connector for optimum wireless connectivity. Also new in the PAD II is a revolutionary Customer Remote Diagnostics capability called GOLO that allows the shop owner and technician to remotely analyze customer vehicle data outside the shop – even thousands of miles away! A built-in customer management system and online user community link further extends the utility and efficiency of the PAD II.
Location
#1 1989 1st Ave
Prince George, BC  V2L 2Z3
Email
protechcollision@telus.net
Hours
Monday: 8:00am - 5:00pm
Tuesday: 8:00am - 5:00pm
Wednesday: 8:00am - 5:00pm
Thursday: 8:00am - 5:00pm
Friday: 8:00am - 5:00pm
Saturdays: closed
Sunday: closed




We accept: Visa, Mastercard, Interac, Cash & Company Cheques
(Sorry no personal cheques unless prior arrangements are made)